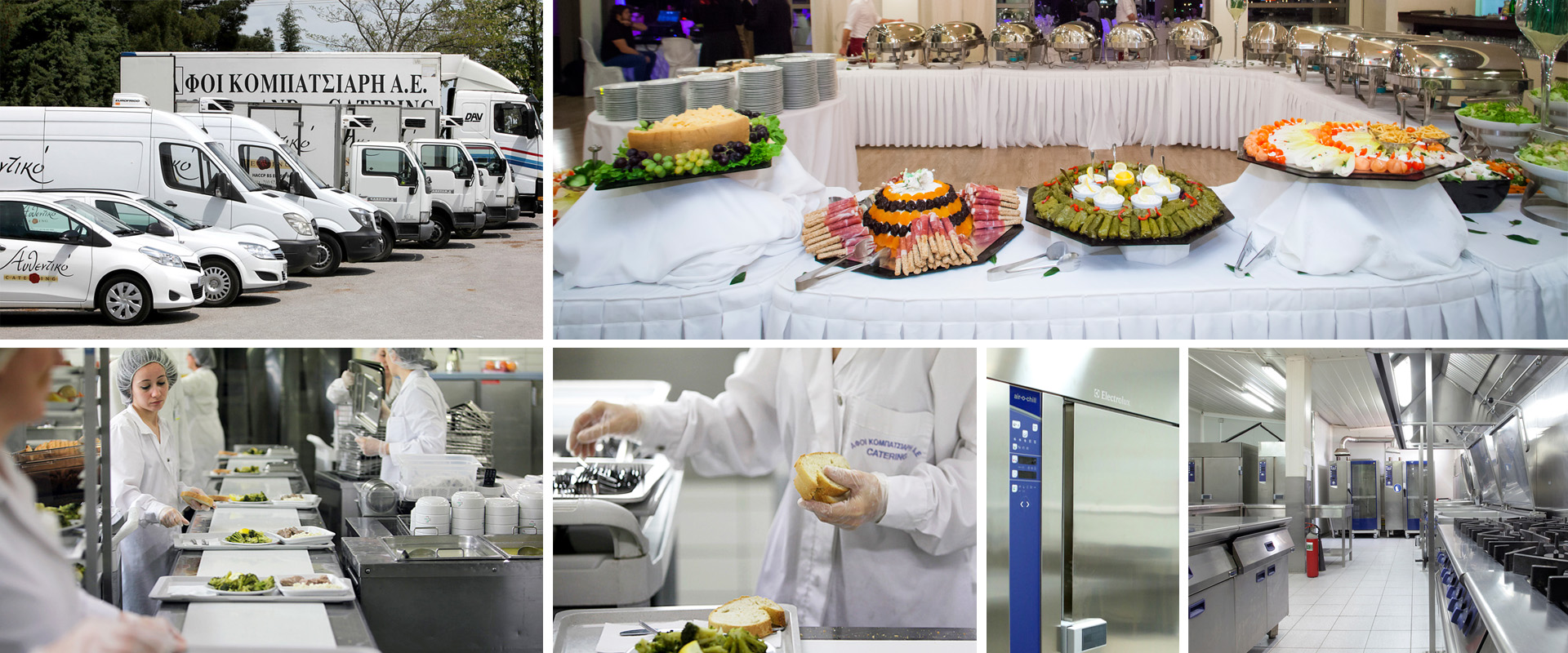 Kobatsiaris Brothers S.A. is a long-established, dynamically oriented company providing quality food services throughout Greece since 1969.
Authentic Catering operates in Northern, Southern and Western Greece with branches based in Thessaloniki, Athens and Ioannina respectively. We carry out the successful planning and realization of events either in associate venues or in places indicates by our clients. No matter where the event takes place our quality standards and professionalism remain intact.
The company has a long and leading presence in the field of catering in at least 30 greek cities running more than 30 businesses.
Kobatsiaris Bros S.A. offers a range of services which include custom made comprehensive catering solutions for:
Wedding receptions
Christenings
Private parties and other celebrations
Conferences
Seminars
Business openings
Business meals
The main aim of the Company is to prepare meals of high quality. Also of prime importance is retaining high standards not only in hygiene but also in indulging the clients in terms of taste and aesthetics. Emphasis is placed on highly-trained and experienced staff, top quality ingredients, applying all the "HACCP &ISO" specifications as well as in cooperating with high – profile businesses for the equipment supply. It all takes place under the broad concept of being innovative in whatever we do.
Since 2015 a catering production unit operates in Attica, Greece (33 Agiou Fanouriou str-Acharnai), which has been equipped with the latest high-tech kitchen range equipment and is staffed with specialised personnel.